I failed.
My idea of starting a subscription for boating supplies got killed in one day.
I honestly thought this was going to be a hit. (I even took down the post for a few hours because I didn't want the idea to get out.)
Here's how it happened:
I called a captain friend of mine who said he could get me 4 paying customers that day. Idea validated? Check. People will pay for this idea.
Next, I had to find a supplier. Turns out this was the easy part.
I wanted to sell stuff on boats that expires. Like flares and fire extinguishers. So I found the guys who make my flares and called them. http://www.orionsignals.com/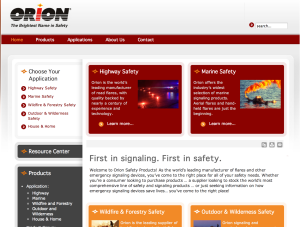 I called their hq and asked to speak to someone in bulk orders or wholesale. (I was nervous and probably sounded like a total rookie.)
They connected me to someone. I told them, "Hi I'd like to ask about wholesale." They just what state I lived in, and gave me 5 phone numbers for their distributors. So far so good….
I called the first one.  I asked to speak with someone in sales/wholesale prices.
Done. Then I asked them:
Can you ship direct to my customers? Yes.
Perfect. What discount can you give me? How many orders do you need?
Uhhh…. I dodged the question because I only had 4 customers and did not want to get hung up on yet. So I asked her… well this for a new online store and I want to ask a few more questions before I decide blah blah blah..
Here's where the idea got shot. They told me the flares I wanted had to be shipped HAZMAT. Meaning hazardous materials. So it would cost not $8 for shipping. But $28. Ouch.
So my customers would have to pay $28 dollars in shipping for a $19 product. Not awesome.
But maybe there are customers who'd gladly pay for the connivence.
Nope. Turns out HazMat products need a signature to be delivered so I could forget about offering – Save money and we'll take care of everything service. If they'd have to be home and pay more than double in shipping – there goes my offer.
Game over.
But here's what I did not do:
Waste hours building a website.
Buy a domain that I'd never use.
Spend a dime validating this idea.
I failed. But I failed fast. On to the next one.